Benefits of Children Taking Acting Lessons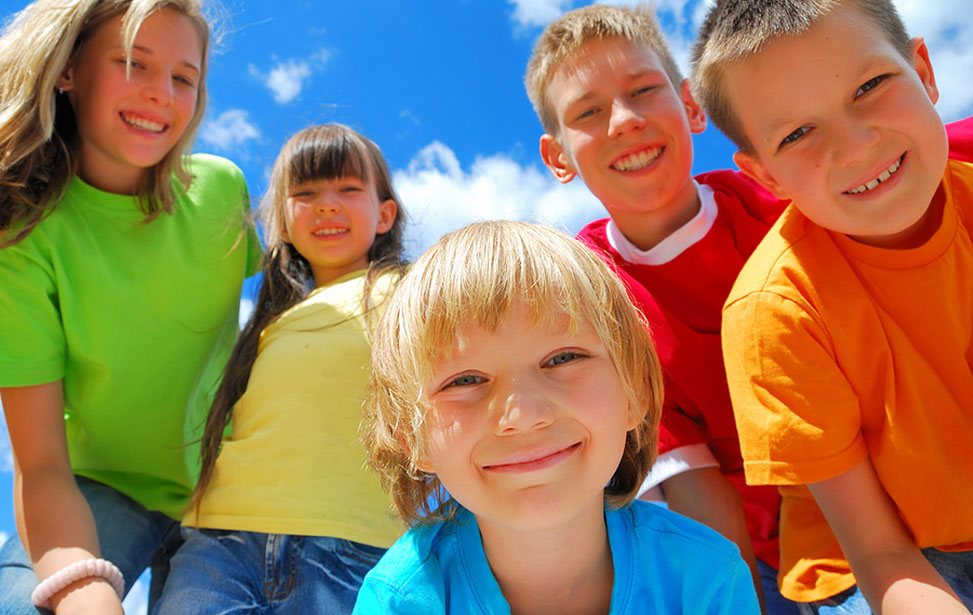 Acting lessons have a sole purpose of developing the innate, playful, and imaginative child within everyone. Isn't it best to begin this purposeful play when the actor is indeed a child? Perhaps, you are a parent who is looking for the right acting camp or acting lessons to help hone your child's acting abilities. If so, learning about the benefits of an intensive acting camp might be just what you need to help your young acting hopeful prepare for a successful acting career. This can be an incredibly rewarding experience for you as a parent. All parents like seeing their children being creative, expressing themselves, and ahead of the game in the activity, their child is participating in.
Acting classes for kids, whether at your local performing arts center or at an acting summer camp are a source of pride. It is a place that is not a glorified babysitting hour. Passionate teachers instruct and enlighten the youngsters to break out of their quiet shells or stream their bright energies to develop great performances. Acting coaches that are dedicated to using a child actor curriculum and have experience with keeping the balance of fun and learning in the classroom are key to child acting experiences remaining enjoyable.
All humans are all natural born actors. When you look at children, they often spend their entire afternoons play-acting fantasy scenarios. By exposing your youngsters, at an early age, to the concept of acting, you are, in effect, introducing them to something at which they are already. Acting can be fun for kids!
When children are given an early glimpse of acting, it significantly increases the likelihood of lasting success. Acting lessons provide the perfect medium for children to absorb themselves in the creative fun acting can offer. What they gain from the experience of taking acting lessons, or in those summer courses, has as much to do with how successful and responsible they can be when they grow up. With many young ones spending more time on the internet and electronic games, it becomes more than ever necessary to find a way of directing their attentions and passions to something more worthwhile.
When it is time to select the right acting lessons for your children, you will soon find out that there are large numbers of acting classes and acting camps out there. It is important to make sure that acting actually produces the best in the child and stimulates his/her natural talent.
Now, Find a Good Acting Immersion Experience for Your Child
Just picture the growth in knowledge, articulateness, and confidence as you watch as your daughter or son completes a total immersion in performing arts at summer camp, returning home to feature in a local production, get ready for a college acting degree program, or even launches their film vocation- what a thrilling prospect to behold!
There are good acting camps like Young Actors Camp which is a Los Angeles based residential performing arts summer camp like no other. Young Actors Camp offers a series of the most exciting and instructional drama programs in the United States. No matter your level of acting experience, this summer acting camp is the best out there that you can find. They have a talented team that have decades of combined industry experience and have met with unprecedented success in both training young actors and actresses as well as in helping them to get placed on popular television programs.
At Young Actors Camp, a program is provided for teenage actors that have the potential to actually move to Los Angeles to seek real work opportunities. Some of the most talented acting students had actually moved temporarily to Los Angeles where they were assisted in lining up auditions and enrolling them in more advanced acting courses. Exceptional and professional training are given to young campers throughout their stay.
So, now you've been presented with some great reasons to find an acting classes or an acting camp for your child, a rewarding investment!
Call a Director at Young Actors Camp in Los Angeles to discuss the right choice. The Directors line is 909-982-8059.
Happy Acting!
Register to reside on The Actors Camp, a summer boarding program in Los Angeles. Review all camp programs here: www.youngactorscamp.com
---
Next Blog Finding Support When Choosing to Become an Actor