How to Stand Out at a Commercial Audition as a Young Actor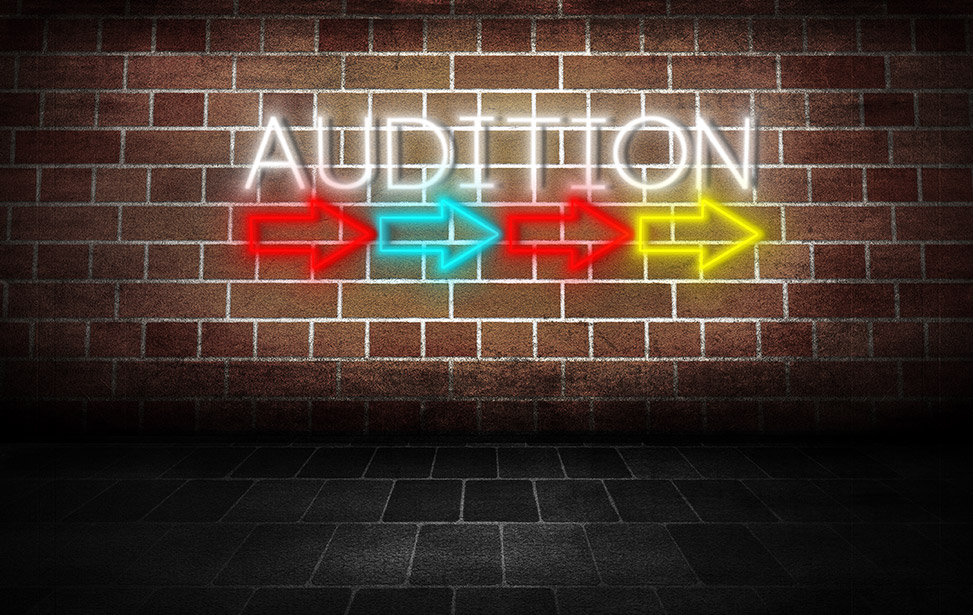 Most actors would agree that the ability to master the art of commercial auditions is an invaluable skill, considering their wide berth of exposure and on-camera experience. While commercials may seem to be easy work, and even silly at times, it is essential to learn the essence of staying natural and being yourself in a genuine way, all of which are skills learned at YAC during our summer programs!
Here are a few essential tips to take into account when auditioning for a commercial as a young actor:
1. Dressing Appropriately
When casting directors are casting for kids and teens, they want kids and teens that look like kids and teens! That means you need to dress age appropriate. If you're not sure what that means, try looking at other kids and teens in commercials currently, or check with a parent. As a general rule, though, girls, you should not show up caked in makeup, walking in heels or wearing inappropriately provocative clothing. More coverage is best! Boys, you don't need to be squeezed into your best, most formal clothing with itchy collars and hair slicked down unnaturally, nor should you show up in clothing that is unclean or marked with inappropriate slogans. In fact, boys and girls, try not to wear obvious brands and slogans at all. Think of this: how would you normally look on a school day? If the answer is 'unclean', or wearing inappropriate clothing, well, please adjust. But you get the idea, no? And certainly take the role into consideration - tomboy or a girly girl, bully or a nerd? Please don't show up in a full-fledged costume, but there's nothing wrong with wearing normal clothing that hints at the role. When in doubt, though, school attire is usually fine.
2. Taking in Adjustments
When casting a commercial, a casting director will want to make sure you, as a young actor, can change your delivery in the room; this reassures them that you can take direction, which is important when being on set and actually taking directions from a director when he/she wants to try something different. If you're cast, but can't take directions, this not only looks bad for you but for the casting director. So it's not only your job on the line, but theirs too. Unfortunately, though, young actors often make the mistake of repeating, and memorizing lines so many times in the exact same way while rehearsing, that they're incapable of changing when requested. Plus, added nerves can make taking in directions almost impossible.
So, when you're preparing for a role, experiment with different ways of saying the lines. Also, practice with different intentions, movements (only if necessary), pacing and timing, and do not settle into any one delivery. Get creative, and play around as much as possible during your rehearsal; this will not only reassure you that you'll be able to take directions, but it will also help eliminate any nerves. You'll be prepared and ready to rock the audition!
3. Know the 'What' and 'Why' Behind your Lines
When memorizing a commercial audition, it's very easy to do just that: play around a bit (as suggested above), but still just memorize. Instead of doing simply this, you should reflect on what your characters wants, what's happening in this scene, what you're really trying to convey, what obstacles are in your way should you need to overcome something, and so on. Essentially, understand what it is that you're saying exactly, and why you are saying it. There is meaning behind everything, and you've got to find it! Try utilizing the common acting technique of assigning an objective to each line or paragraph using active verbs. An example would be: "I'm trying to convince my mom to give me the money to buy the new t-shirts."
Even when dealing with a short commercial script, perhaps with less than five words, it's possible to conduct basic script analysis. Think about who you are, where you are, what your relationship is to the other characters, what you want, what's in your way, what are you going to do to get what you want, and so on. This may seem silly for just one or two lines, but by being specific, you're already setting yourself apart from the other actors. Plus, if the casting directors don't like your interpretation, all you have to do is take in their directions and deliver them. Don't be afraid to take a risk and be different, but commit to that choice before you go in. Take that choice, and run through all of the above questions so that you know your character inside and out, and even be prepared to improvise the scene, if asked.
4. Create a Moment Before
Scenes aren't just "scenes"; they're meant to be a 'slice of real life', and in real life, we are always living in moments that end and another begins immediately. With that being said, a scene doesn't 'just start'-it has a moment before. Usually, something was happening before the scene started, or, at least, it can be helpful to imagine that something does. When rehearsing, try improvising the scene that may have occurred just prior to the one you're auditioning for, just for fun. While you won't be doing this in the audition room for longer than a second, it will not only help you get into the character and scene, but will also show the casting director that you understand the 'slice of life' concept, and that you take the audition seriously.
5. Memorize the First and Last Lines
When you get a commercial audition, it's most likely going to be cast the next day, which means that should you be sent sides, you won't have very much time to memorize. The casting directors know that you've had little time to prepare, but when you have the lines with you in the room, ideally, they want to be able to see your face, not the top of your head as you look down to read (especially because the casting directors are taping the audition). Again, they understand there's not always time to get off-book, but a professional young actor should try to get as close as possible! They will be very appreciative of the fact that you tried to memorize. Hopefully, though, in the process of exploring your character and playing around, you'll begin to learn your lines naturally. But at the very least, you should learn the first and last lines by heart, so you can start and end with your face off the page. That will make a lasting and much better impression with casting, as opposed to a young actor who reads with their head down, eyes glued to the page.
6. Have Fun with It!
One thing that casting director's all love is when young actors come in looking like they're super excited to be there and ready to have fun! Show them that you want to be there! Not only will they be excited to work with you, but you're showing them that not only do you have a great attitude, but you'll be pleasant to work with on set. Try looking at commercial auditions as an opportunity to give a mini-performance to an audience that really wants to watch. They want you to be amazing and to enjoy yourself, so have fun with it. If you're not having fun, then revise your acting choices so that you are.
7. Let the Pressure Go...
At any audition, it's very easy to only focus on how much you want or need this job, but your true focus should be on feeling good about your auditions, and the work you produce. Try not to put too much pressure on yourself, and celebrate when you give an awesome audition, regardless of whether or not you book the role. And when you give a not-so-great audition, reflect on what you could have done differently and make note of that for your next audition. Either way, after an audition you should do something fun and forget about it! Celebrate the fact that you're a young actor, that you got to perform today, and that you'll get to do it again soon.
Happy Acting!
Register to reside on The Actors Camp, a summer boarding program in Los Angeles. Review all camp programs here: www.youngactorscamp.com
---
Next Blog How to Combat Audition Nerves